The new London Help to Buy scheme offers an equity loan of up to 40 per cent on properties valued below £600,000, with buyers required to find a deposit of 5 per cent. But how do the figures add up in a city where the average property costs around £500,000?
The first thing to note is that there are four boroughs in London where the median-priced home is above the £600,000 cap – namely Camden, Hammersmith & Fulham, Westminster & Kensington and Chelsea (see table below). This indicates that the scheme is unlikely to have significant uptake in these markets.
Our table also starts to show that in a number of the other high-value boroughs, the cost of the 5 per cent deposit and the stamp duty land tax will still require buyers to find a reasonably significant deposit in cash terms.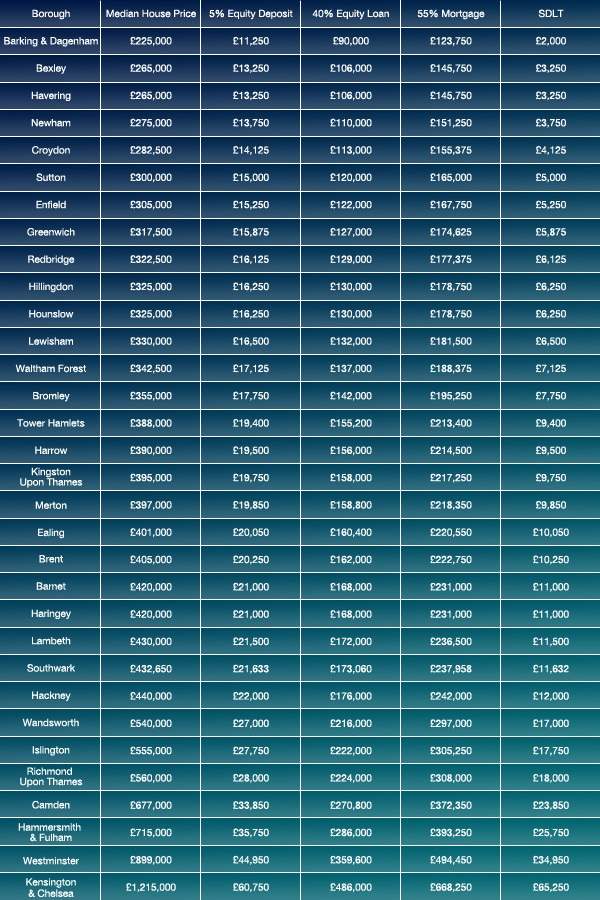 Income Requirements
To calculate the approximate income a household must typically earn to get the mortage required, we have assumed a 3.85 loan to income ratio (LTI) – the current average for a first-time buyer in London. Clearly, some buyers may want to stretch their LTI though it remains to be seen whether lenders will have an appetite to go as far as 4.5 LTI, given their constraints on lending at this level and the additional costs that will be paid on the equity loan after five years.
Our table shows that in the lowest-value borough of Barking and Dagenham, a household income of £32,143 would be needed to buy a median-priced home. In 15 of the remaining 28 boroughs (excluding the four mentioned above and the City of London) this figure rises to over £50,000, while in eight boroughs – Barnet, Haringet, Lambeth, Southwark, Hackney, Wandsworth, Islington and Richmond – the necessary household income is at least £60,000.
So even with a 40 per cent equity loan, it will not be possible to buy a median-priced home on a single full-time median income in any of the boroughs of London; in Islington and Richmond even two earners on a full-time median income would be unable to buy.
And if we look at a median earnings across all employees (both full and part time), the typical dual income household would still be unable to buy in 11 of the remaining 28 boroughs, though they would be able to do so in 17.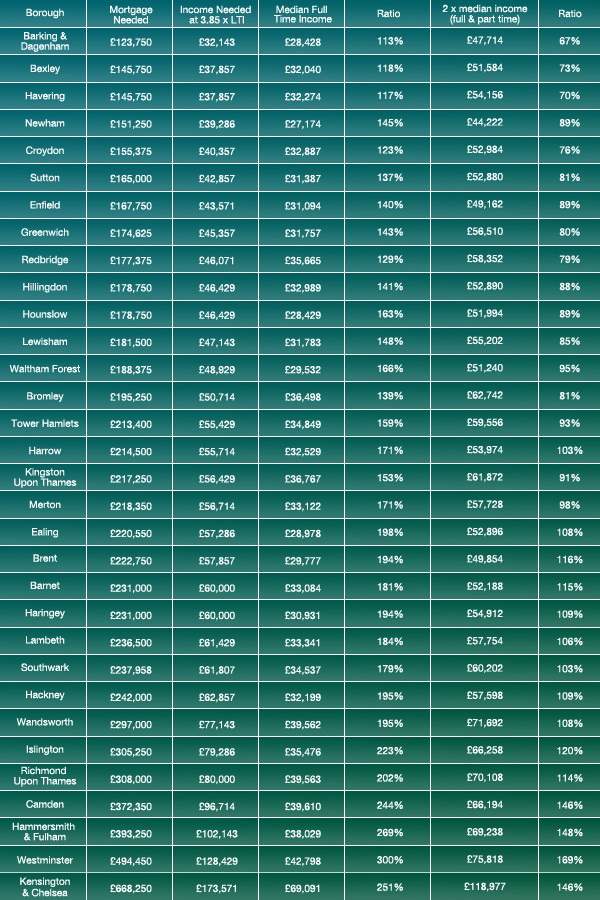 Deposit issues
There is still the matter of how buyers will raise the 5 per cent deposit and the stamp duty payable on their acquisitions. In Wandsworth, Richmond and Islington, for example, a buyer would need more than £40,000 for stamp dury and deposit, and that's before solicitors fees and other associated costs. So clearly there still remains a deposit barrier, even though it is vastly reduced by the equity loan.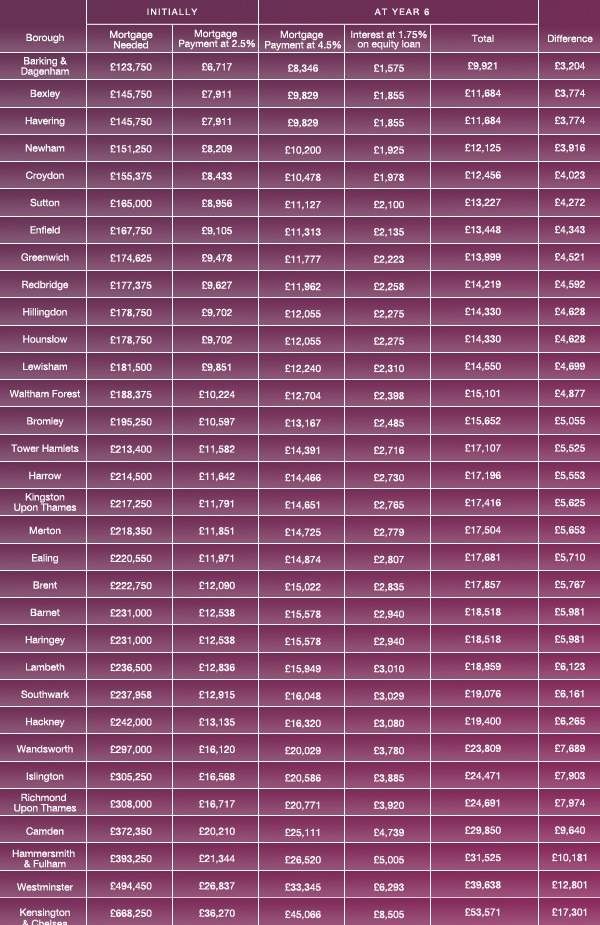 Costs of servicing debt
We have also looked how the cost of servicing a mortgage costs would change in five years, assuming the mortgage rate has risen to 4.5 per cent and incorporating the 1.75 per cent interest charge on the 40 per cent equity loan.
Initally those costs are low and look fairly manageable, varying from £560 a month in Barking and Dagenham to £1,393 per month in Richmond. On average they equate to 21 per cent of the borrower's gross income.However in five years costs increase to 31 per cent, essentially increasing by half.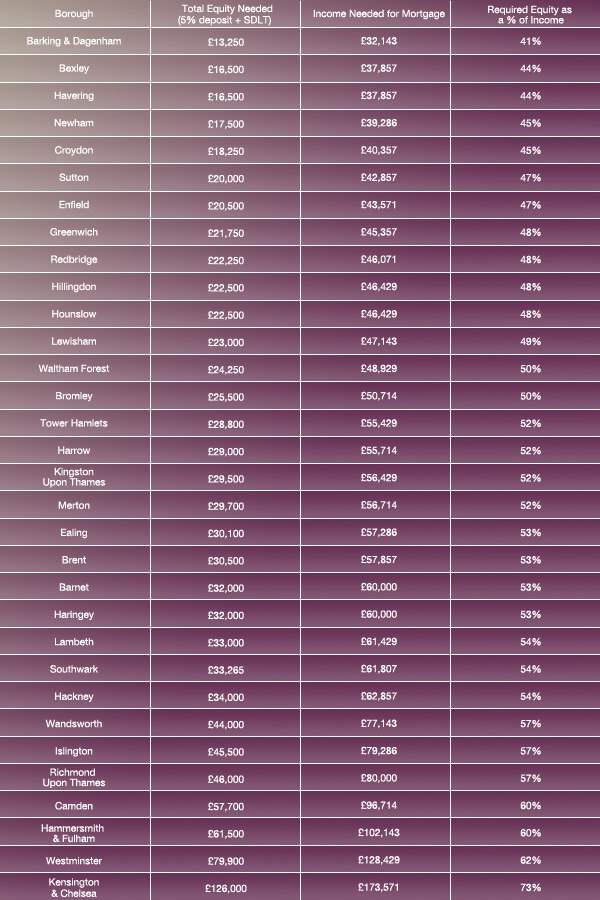 Overall this means the scheme will not be accessible to everyone, but it will still open up the market to a wider range of buyers. It is therefore likely to have more traction than the previous incarnations of Help to Buy in London, supplementing Starter Homes and Shared Ownership in other income groups.
Further information
Visit Savills Residential Research