The number of residential sales below £400,000 in Scotland's heartlands of Central and Tayside increased by 23 per cent last year, compared with an 11 per cent rise for the country as a whole, according to our latest research. This positive reversal of fortunes makes a marked change for a region that has been slower to recover since the property market downturn, and the strong growth across lower price bands is now leading to improved prime activity above £400,000.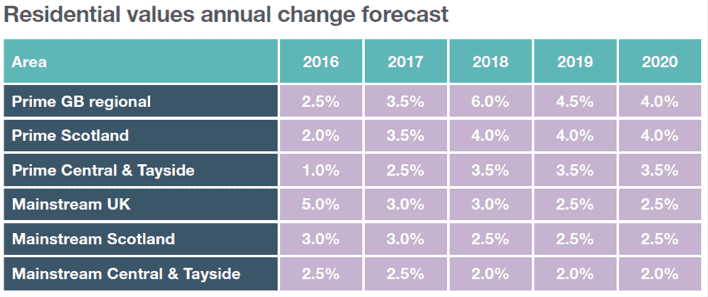 Source: Savills Research

Transactions for the heartlands region overall increased annually by 9 per cent, slightly ahead of the 8 per cent rise for wider Scotland. The local markets within the heartlands have traditionally comprised of relocation hotspots and continue to attract second home owners and downsizers from outside the region, particularly within lower price brackets, while more recently they have been boosted by comparatively lower rates of property taxation and improved mortgage lending.
At the top end of the market, sales are already on the rise, with 19 transactions at over £1million recorded in the heartlands last year, compared with a five-year average of 16.
With excellent quality of life, access to airports and good schools, and easy connections to many of Scotland's cities, it was only a matter of time before the property market in Scotland's heartlands caught up with the overall Scottish market. We are now seeing these local markets outperforming Scotland in terms of sales, with the laws of supply and demand dictating that this will in turn lead to a rise in values across all price bands.
With the recovery of the market below £400,000 firmly established, the region is likely to see value growth over the next five years, albeit at a slower rate compared with the city hubs of Edinburgh and Glasgow. Values in Scotland's mainstream market are expected to see five-year growth of 14 per cent with prime values rising by 19 per cent, and as a consequence, there will be opportunities for buyers to take advantage of relative affordability.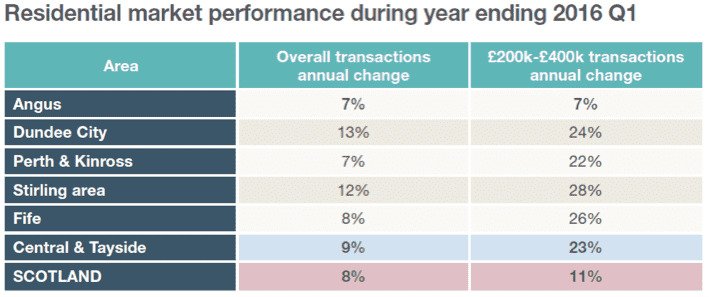 Source: Savills Research

Further information