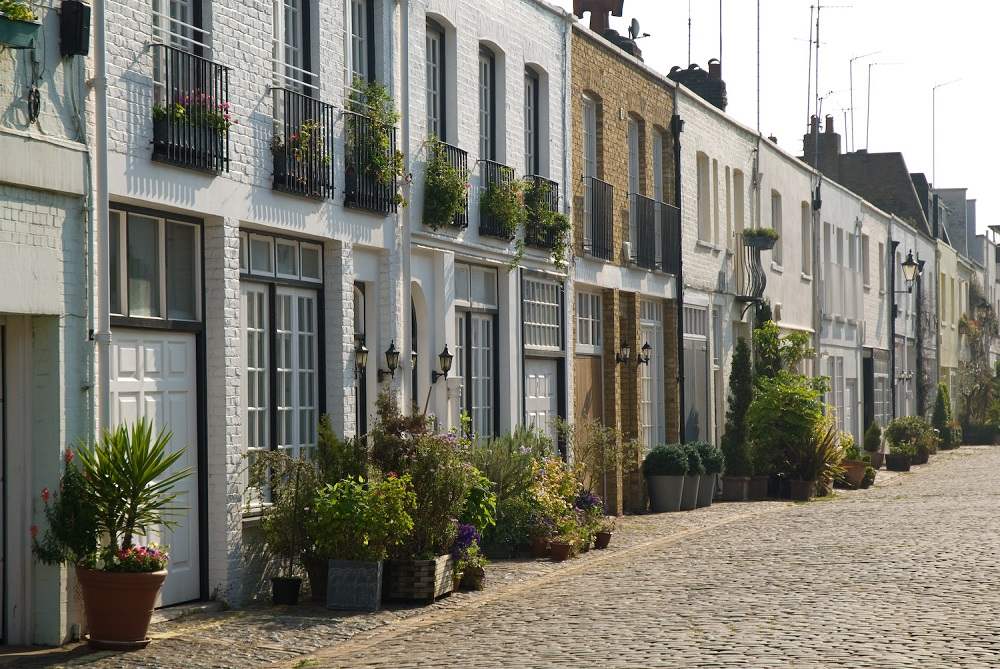 Hyde Park Gardens Mews, W2
This is a grand mews with only the properties on Hyde Park Gardens separating it from Hyde Park. The majority of the houses here are over two floors (above ground), around half are Grade II listed and some have roof terraces. The street itself is a good width and is often used as a cut-through by horses returning to the stables in nearby Bathurst Mews after a hack in the park.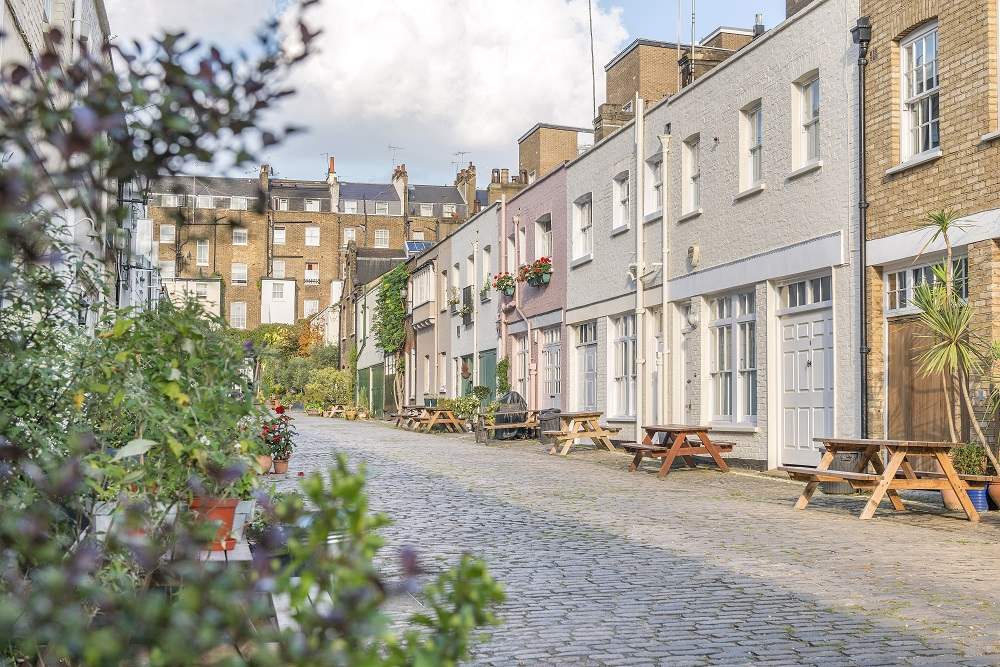 Bathurst Mews, W2
Conveniently close to Paddington, but with none of the drawbacks usually associated with being near a station, Bathurst is home to both Hyde Park Stables and Ross Nye Stables. The facades of many of the houses are swathed in greenery, especially towards the Sussex Place entrance. Large plant pots fill the length of the street and some of the residents have put tables and chairs on the cobbles outside their houses.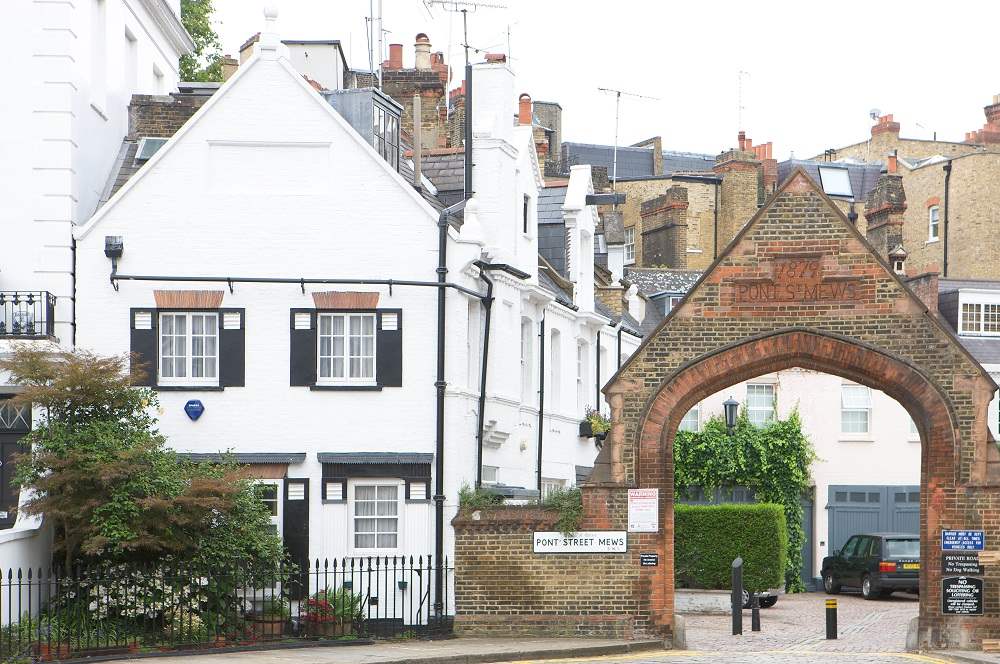 Pont Street Mews, SW1
Pont Street Mews is one of the most expensive mews in London – it's also one of its most charming. A horseshoe-shaped street wrapped around the former St Saviours church, this private mews is only accessible to residents' vehicles. There's a beautiful arch at its Walton Place entrance and Harrods is a mere stone's throw away.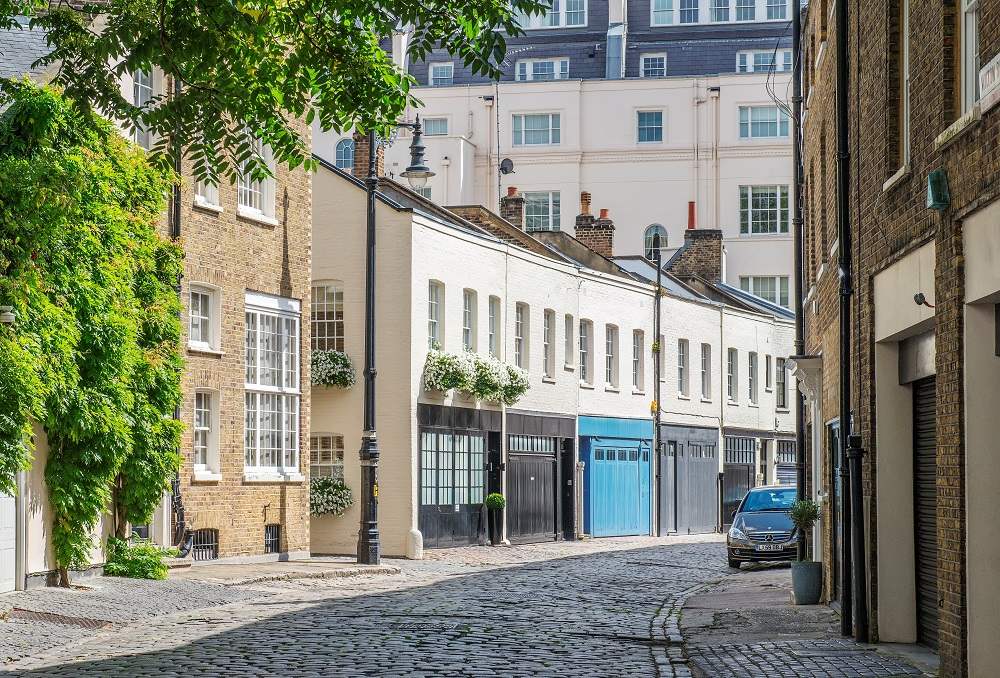 Wilton Row, SW1
Most frequently accessed from Wilton Crescent, this Belgravia mews can also be reached on foot from Old Barrack Yard. The street has an attractive curve, with The Grenadier public house, a former Officer's Mess, at its centre. Just down from The Grenadier is a quiet cul-de-sac, with barriers permitting access to authorised vehicles only.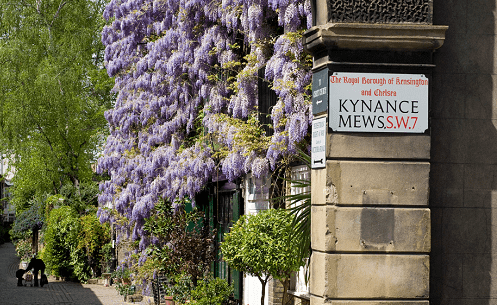 Kynance Mews, SW7
In the 1982 film Who Dares Wins, Captain Peter Skellen lived in Kynance Mews. Roughly divided by Launceston Place, this South Kensington mews is arguably the prettiest in the area and at the right time of year is festooned with wisteria and flowering pot plants. The longer, western leg is a cul-de-sac though pedestrians can find a cut-through to Victoria Road and onwards to Kensington Gardens. The mews is composed of predominantly two-storey houses and discreetly accommodates a GP surgery and a vet's.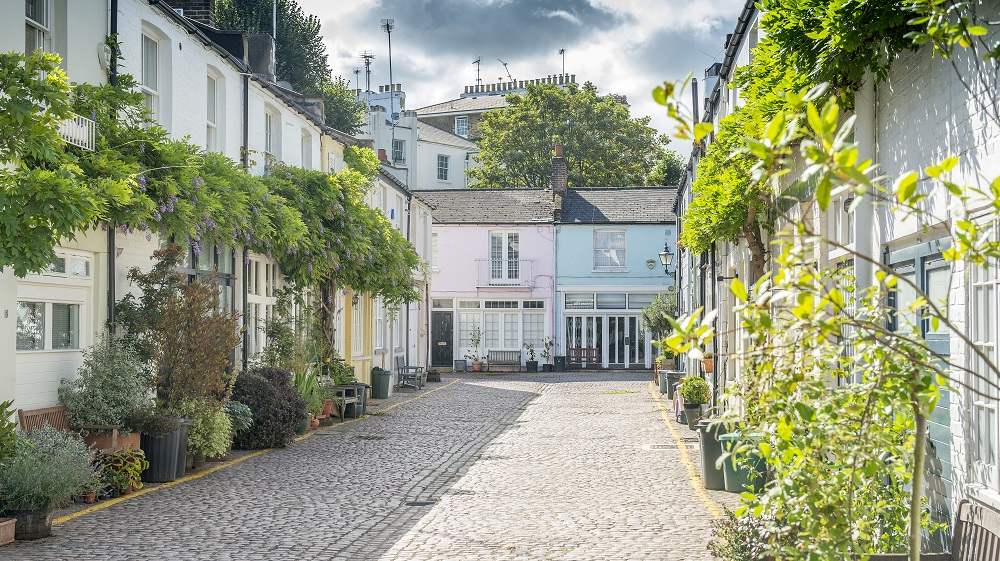 Pembridge Mews, W11
The narrow entrance to this dog-legged Notting Hill mews is at the convergence of Chepstow Crescent and Pembridge Villas. The charming, cottage-like appearance of the houses disguises the fact that many have basement floors and some even double basements. The mews is home to a number of musicians who no doubt enjoy its low-key, unassuming feel.
Properties in these quintessential mews do not come up very often. But if you've set your heart on a mews house, here's my pick of those currently on the market.