Looking for something different for your next property investment?
A public convenience, a nuclear bunker, and a quarry-turned-filming-location for ITV's Beowulf are all going under the hammer at Savills property auction on 26 March 2015 in Nottingham.
Former public convenience
This construction of approximately 100 sq ft will no doubt attract a retail or leisure business, such as a café or restaurant looking for a quirky venue. The council has already confirmed that a change of use for retail purposes or the sale of food is likely to be considered favourably.
The public convenience in the centre of Arnold, Nottinghamshire, has a guide price of £5,000 - £10,000.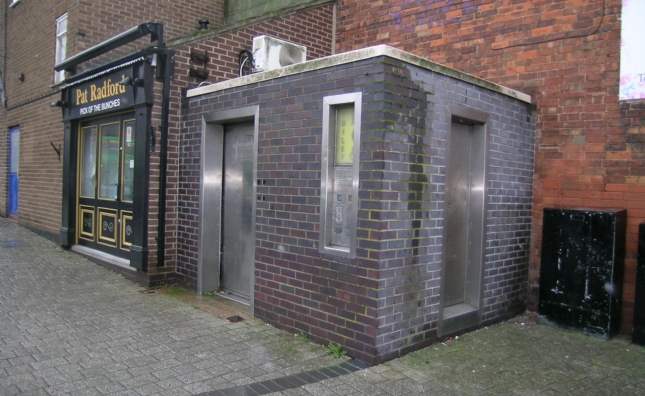 Nuclear bunker
This former underground nuclear bunker in Burton Joyce, Nottinghamshire, dates from the Cold War, when it was used as a Royal Observer Corps nuclear monitoring post, operating from 1961 to 1991.
Much of the bunker's original internal features still remain. The main compact room is located four metres below ground and was intended to house up to four staff.
The underground bunker comes complete with six and a half acres of arable land, and has a guide price of £75,000.
Beowulf filming location
Weardale Works is the location for ITV's upcoming Beowulf drama series. It covers more than 1,000 acres of land, and includes a former cement works, agricultural land, conifer plantation and a former operation quarry.
The property is to be offered on a freehold basis subject to a number of Farm Business Tenancies, Agricultural Holdings Act Tenancies and Assured Shorthold Tenancies, including a five-year lease to ITV Productions.
Beowulf will be shot in part of the former quarry, where temporary houses, walkways, jetties and a mead hall will be created.
The land in Eastgate, County Durham, has a guide price of £1.4 million+.